ALSTOM FLERTEX
And the industrial market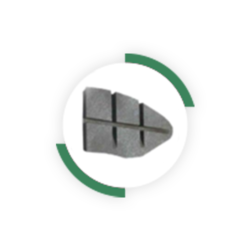 Our linings are tailor-made to specifically meet the requirements of our customers. They are fitted to brake and clutch assemblies on a variety of applications.
Our woven materials are fitted to windlasses, winches or cranes and meet the maritime and climatic requirements. – Wind turbines / energy: We have been present for many years in the hydroelectric sector and are aware of new technologies and have thus developed materials dedicated to offshore and wind energy applications. – Other Industrial applications: construction equipments, cables, elevators, agricultural machinery, brake motors, industrial presses, etc.
Our moulded or woven materials are an integral part of many and varied application sectors.
This product list is not exhaustive. Please contact our sales department for specific enquiries.